The number of social media users has increased significantly due to the Covid-19 pandemic. In social networks like Facebook, people read and discuss the latest news, make business contacts, listen to music, watch videos, buy and sell goods and services. Therefore, if your marketing strategy doesn't include an SMM panel, you are missing out on a sufficient and cheap opportunity to reach millions of users from all over the world.
Modern entrepreneurs are increasingly using social networks and content marketing to develop their businesses. It's obvious since not a single Internet resource can compare to their popularity. Social media can be the most effective advertising field and the best assistant in promoting goods and services with the right approach. You can easily reach your target audience and get sales fast.
In this article, we are going to consider the role of social media for business, how it can help your company grow, and its financial benefits.
GOALS OF SOCIAL MEDIA MARKETING
Why do businesses need social media? Everything is clear here. With content marketing and free SEO tools, you can easily take your business to a completely different level and occupy a certain niche in the chosen area. Here are the main objectives:
To introduce users to a new brand or service. Social media helps you tell the audience about your product or service, and you can do it completely for free.
Increase in sales and average check. To boost the number of loyal customers.
Formation of a positive image and a loyal attitude towards the company, reducing negativity. Even just by responding to Google reviews, you build your brand and image.
Direct communication with the client. Buyers feel much more comfortable when getting advice, reply, and consultation directly and fast.
Quick collecting impressions, feedback, and opinions about the product.
Most social media users check their accounts more than 15 times a day. Your main task is to publish engaging and informative content on your social media accounts in order to constantly remind potential clients about your products or services.
PROS AND CONS OF BUSINESS PROMOTION THROUGH SOCIAL NETWORKS
Just a few years ago, businesses could only rely on a website to sell, generate leads, increase conversions, and grow their brand awareness online.
Today, to use all the advantages of the digital sphere, it's necessary to develop marketing strategies, manage several accounts in social networks simultaneously, understand SMM analytics and keep abreast of the latest news in the world of technology and digital marketing.
Let's look at the main pros and cons of social media marketing.
PROS
Users trust the information posted on social media, as they don't consider it advertising.
The reach isn't limited to one region. You have the opportunity to introduce your business to a large audience.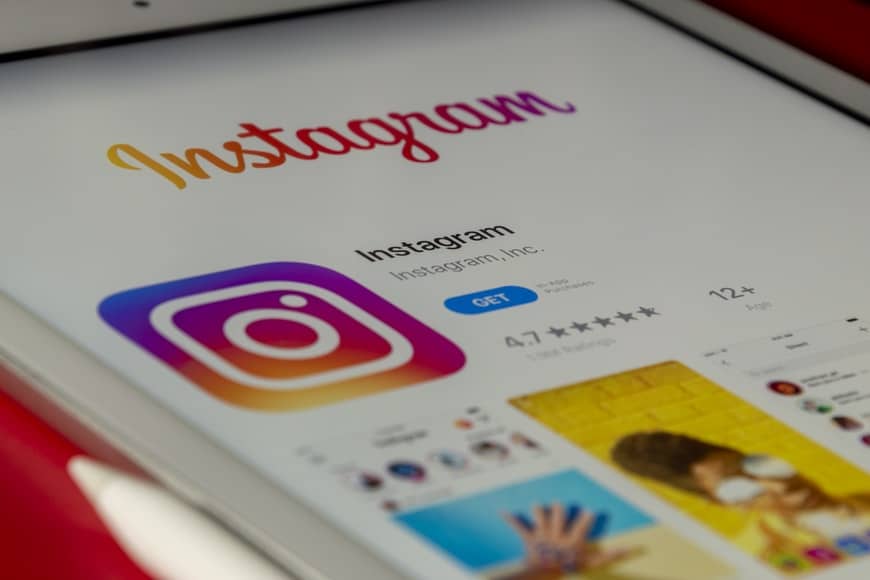 Relatively inexpensive advertising and the availability of free SEO tools. Reaching a huge number of users on Instagram costs less than advertising in the press or TV.
You can set up targeted ads. It will help attract an audience that is specifically interested in your company.
Fast feedback. You will receive a review or feedback on a post much faster.
It's possible to modify the content marketing strategy quickly, as the instantaneous exchange of information allows you to respond to the users' criticism and get sales fast.
CONS
To obtain and maintain results, it's necessary to regularly replenish and update the content by publishing new articles, guides, posts, photos, videos, infographics, etc.
The advertising campaign budget depends on numerous internal and external factors, so it's impossible to accurately calculate it.
There is no 100% guarantee of high efficiency.
A couple of inaccurate comments or posts, or something like this can lead to a high level of risk of reputation loss.
WAYS TO PROMOTE YOUR BUSINESS ON SOCIAL MEDIA
Social media marketing works according to its own specific rules. It is a great tool if you want to achieve success and high results in your niche and work with a large audience without any concerns.
High-quality content
To promote the business effectively and get sales fast, you need high-quality content. The success of a business promotion depends primarily on what you publish and offer to your audience. A poorly designed account and useless videos will never attract and engage a new audience but may lose it.
Today, video content is extremely popular. So you should pay special attention to this type of content. There are numerous guides on the web about creating videos for business, editing them, and converting to other formats (you can read more here).
Uniqueness
Publish attractive and unique content relevant to your industry. Try not to copy from other resources. The more original the content, the more likely it gets more reach, engagement, and traffic from your audience.
Schedule
Provide fresh content to your potential customers regularly. Determine for yourself the time frames when your audience is most active, and publish during this period. Remember that this time may vary in different social networks. For instance, your Facebook audience is most active before lunch and on TikTok — after 7 pm.
Posts on various blogs
Placing your advertising posts in other groups is the most popular technique. Everything is extremely simple here. You find the blog, influencer, or group that interests you on your own or with the help of SEO tools. Then you contact the owner and agree on the guest posting. So, your post or link to your website is seen by many more people, and you can increase traffic and reach.
Targeting
Targeting is the selection of a specific target audience and the development of campaigns specifically for it. This approach allows you to make the ad more personalized and accessible. It increases the target audience engagement and the chances to succeed in a marketing strategy and get sales fast.
Targeting doesn't apply to free SEO tools — you can launch and set up a paid Facebook Ad campaign. It includes photos, short videos, slideshows, or multiple images.
Viral videos
A perfect content marketing move is the so-called viral videos, which are now very popular on TikTok and Instagram. The principle of the video is that TikTok users share what they see, like, and comment on. Therefore, this video should be emotionally rich, unusual, too sentimental, funny, or scary.
SUMMING UP
Social media for small businesses is a platform where millions and even billions of potential buyers spend their free time. Certainly, all of them won't be your clients, but it's quite possible to select your target audience from them. Social networks generate precious data about your clients online. Use these details to make further conclusions.
Social media is still one of the most affordable methods to get to your target audience compared to other options for online and offline marketing strategies. This is the first thing that makes them extremely attractive to most business owners on a par with free SEO tools. You can create a profile for free and use the instruments offered without paying upfront, thereby getting sales fast.
Moreover, don't even try to do everything yourself. Today, well-skilled people (SMM specialists) are ready to help you and promote your business on social media. Otherwise, all your efforts will turn into an ordinary waste of your capital and perhaps clients.
We wish you all the best in promoting your business on social media!