Some people think that fax technology is outdated, but it is challenging to avoid faxes. Businesses still trust on fax to transmit their sensitive documents. Nowadays, there is no need to invest in a computer modem or a fax machine.
You can use the latest faxing tools, such as online fax services. These will help you to send and receive faxes. Numerous latest services are available to replace a modem or a fax machine. Feel free to use an internet connection and online fax services. Here are 5 insanely functional and useful faxing tools for 2020.
CocoFax: Recommended Fax Service  
Do you want a versatile faxing service? CocoFax can be a reliable choice for everyone. It can turn your computer and smartphone into a fax machine. Fortunately, you can use it without any credit card.
With the help of CocoFax, you can send fax through email and a user-friendly dashboard. It is a secure, encrypted, and safe faxing service with HIPAA compliance. CocoFax enables you to say goodbye to heavy fax machines and modems. You are allowed to receive and send faxes from different places.
Portable Fax Solution
Receive and send faxes with the help of CocoFax because it is a portable solution. CocoFax helps manage online fax transmission. With high-end security measures and encryption protocols, a data breach is impossible.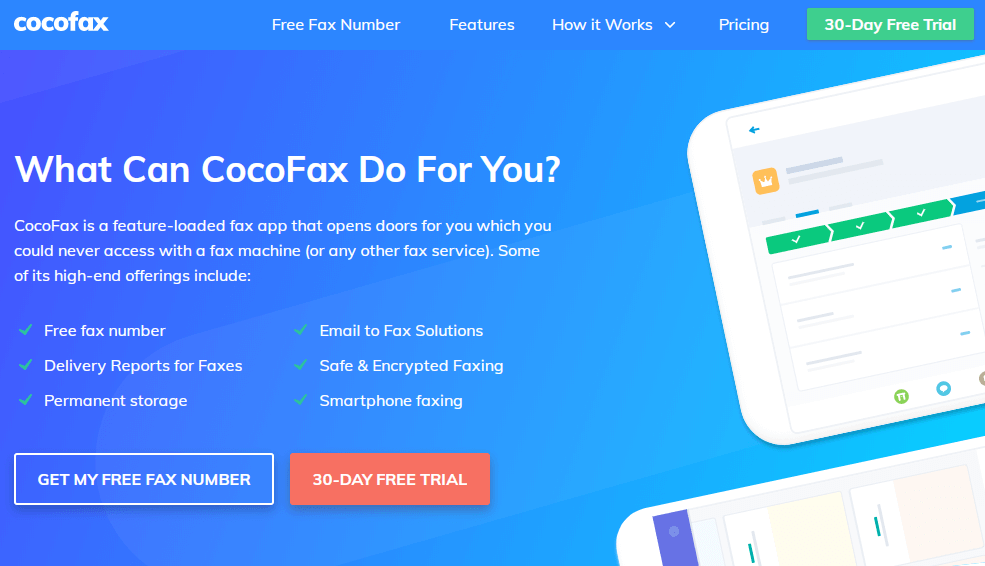 CocoFax enables you to enjoy the freedom of receiving and sending free faxes. There is no need to buy a fax modem, a machine, or a phone line. You can avoid hidden charges and additional expenses with the help of this fax service.
Free Trial for 30 Days
Several big names like Life Wire, Business Insider, 9to5Mac, Digital Trends, and several others feature this online fax service frequently. You can get thirty days for the evaluation of their services. Use your email id to sign up for free and get a free trial for almost 30 days.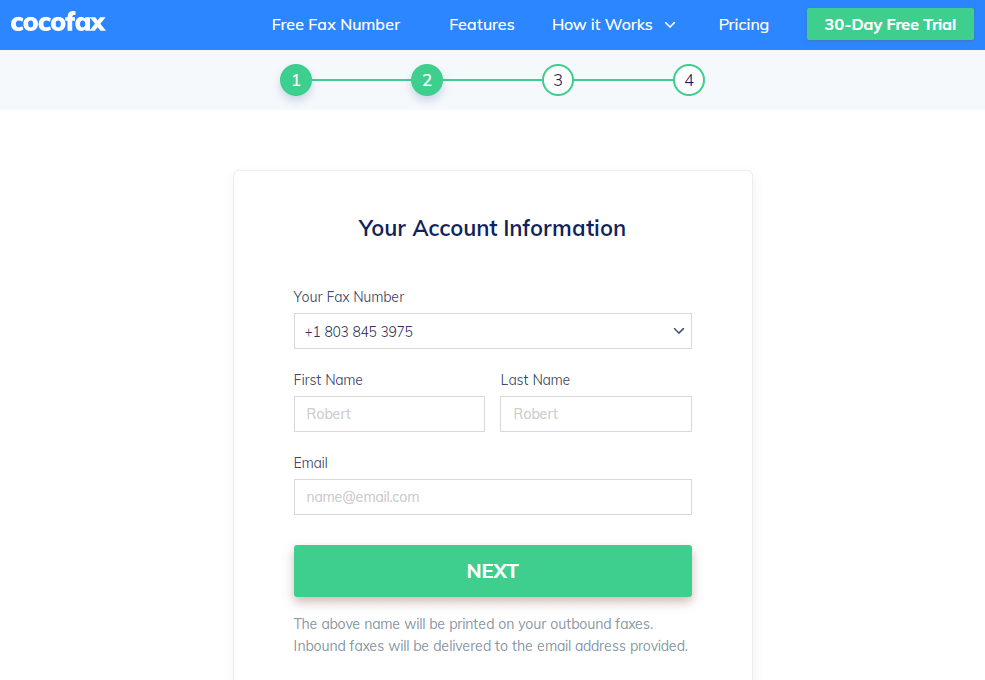 They enable you to choose your favorite fax number. You are allowed to use this fax number for free for almost 30 days. After this period, you have to update your monthly plan.
ALso read: Graphic Tools for Better Digital Brand Presence.
FaxBetter Free
This fax service is suitable for people with low-volume faxing needs. You will get a dedicated fax number to receive almost 50 pages each month. They will notify you through email about your faxes. Remember, FaxBetter can store nearly 1000 pages to access faxes online.
You can't use a free fax number to send faxes, but it is suitable for fax to email service. This number will be available for 30 days. Its free version has ads that can be annoying. For 500 pages per month, you have to pay $5.95.
RingCentral
If you want to send sensitive faxes, you can trust on RingCentral Fax. AT&T and Cisco partially own this service. You may find it an excellent choice for domestic faxes. Rates of international faxes may vary, and sometimes, it can be expensive.
For occasional users, RingCentral fax is a reliable service. You can get support for multiple users through different fax lines. It offers integrations with Dropbox, Google Drive, Outlook, etc. Feel free to use its tool-free number and several security features.
PamFax
With Skype integration and a reasonable pricing plan, you will find it reliable for Mac OS X, Microsoft Windows, Blackberry 10, Android, and web. It offers on-demand services, a basic plan, and a professional plan.
If you want a fax number, you can choose between professional and basic plans. You can get the advantage of Google Drive, Box, OneDrive, and DropBox integration with a professional plan. Their free pages are limited as compared to other services.
MaxEmail Fax
MaxEmail Fax enables you to fax through your cell phone. It is a reliable online fax provider to transmit essential documents through fax. Unlike CocoFax, it doesn't have a widespread and strong base. If you want to receive and send faxes once or twice, feel free to use it.
Moreover, the interface of MaxEmail is not easy for everyone. Overall, it can be an excellent choice to send faxes through smartphones and computers occasionally.
Conclusion:
Ultimately, there is only one service to send and receive faxes securely, and it is CocoFax. If you want to manage the high volume of faxes, you will need CocoFax.
On the other hand, RingCentral and PamFax are subscription-based services. These may be the best choice to send a fax quickly. If you want a useful and functional faxing tool, you can trust on versatile features and services of CocoFax.