Text messages provide one of the easiest ways of communication. However, spouses who engage in clandestine love affairs use messages for communication. 
Physically accessing your partner's phone and scrolling through their messages is not practical. To get around this problem, you need a phone spy app that can spy on all messages on your spouse's phone.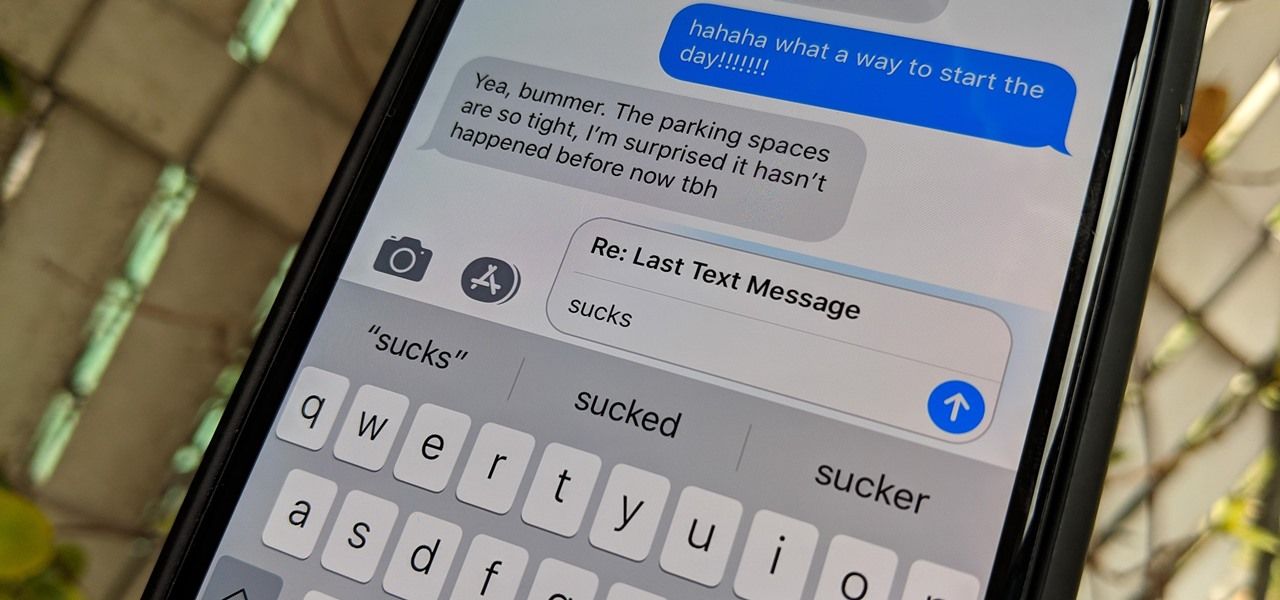 A cheating spouse is likely to delete incriminating messages on his/her phone. So, you need a smartphone spy app to spy on all sent and received messages. 
Cocospy – Professional Spy App
Cocospy is an excellent spy app that works on iOS and Android devices. As a leader in the phone surveillance industry, Cocospy is trusted by millions of users. It has even gained the approval of media outlets like Forbes. 
 If you want to spy on your spouse, click here to see how to spy on your spouse messages. Parents and businesses use Cocospy to spy on kids and employees respectively.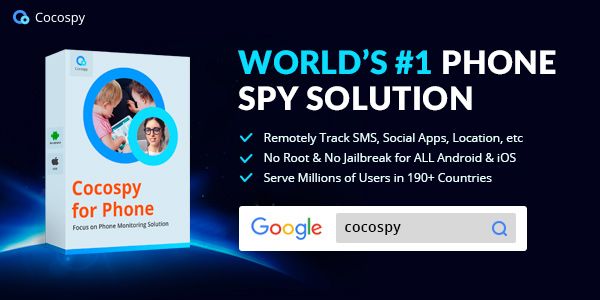 Cocospy can spy on both text, picture, and video messages. Also, to ensure you never miss a message, Cocospy archives all the messages including deleted messages. For more details on spying on your spouse, visit Neatspy. 
Cocospy can spy on your spouse's text messages and chats of social media apps. With Cocospy, you can spy social media apps such as WhatsApp, Facebook, and Instagram. 
It gives users access to chats and posts on social media apps. 
Why spouses trust Cocospy 
Cocospy provides more than 35 surveillance features. Below are some of the capabilities of using this app: 
No rooting or jailbreaking required
With Cocospy, users don't have to root or jailbreak the target device to spy on them. To avoid this, Cocospy uses the latest surveillance technology to spy on your spouse. Rooting or jailbreaking a device voids its warranty. 
Jailbreaking iOS or rooting Android compromises your spouse's device. Also, the process of jailbreaking or rooting a device requires technical know-how. Fortunately, is one of the apps that don't require compromising your spouse's device. 
100% discreet 
To make sure your spouse doesn't suspect your activities, all of the Cocospy operations take place in stealth. Cocospy does not interfere with device performance. It uses little memory and always works in the background. 
On Android, Cocospy requires one-time access to your spouse's device to install the app. After installation, the app automatically deletes its icon and disguises itself in installed apps. Also, you can uninstall the app remotely. 
If your spouse uses an iOS device, Cocospy doesn't require installation on the target device. Cocospy uses the iCloud backup to spy on your spouse's messages. All these measures ensure your activities will be undetectable. 
Safe 
Cocospy ensures the safety of your spouse's data by ensuring it doesn't access data from third-party apps. Also, you are the only one who can access the content in your Cocospy dashboard. 
How to spy on your spouse messages using Cocospy
The process of spying on your spouse's messages using Cocospy is easy. Here are the steps involved: 
Step 1: On your device, visit the official Cocospy website and signup for a Cocopsy account. Ensure you subscribe to a plan that meets your needs.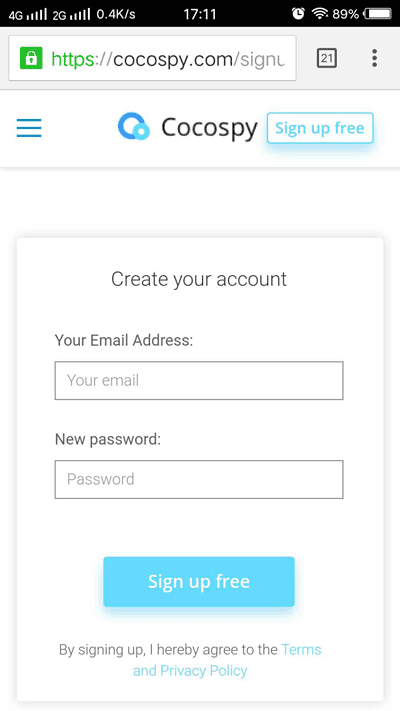 Step 2: Setup your spouse's device. If he or she uses an Android device, you will need to install the app on the device. The app is 2 MB and takes less than 5 minutes. 
For iOS devices, no installation is necessary since Cocospy uses iCloud backup. Provide the iCloud credentials used on the target iOS device then click the Verify button. 
Step 3: To finalize the setup process, click the Finish button. Cocospy will sync all the details. 
Step 4: Cocospy will take you to your dashboard. To access messages on your spouse's devices scroll to the messages tab on the left. 
Here, Cocospy will give you access to all incoming and outgoing messages. Cocospy even lets you access deleted messages from your spouse's device. It archives all messages on its server to ensure you have access to deleted messages. 
Other Cocospy features 
Keylogger feature 
Cocospy comes with a keylogger feature that captures all keystrokes on your spouse's device. It will record all keystrokes including details such as usernames and passwords. 
The keylogger also records all messages grouped according to the app they were made in. 
Location surveillance 
Cocospy allows you to spy on your spouse's whereabouts. It gives you real-time location and location history. The spy app provides details such as GPS coordinates and street address.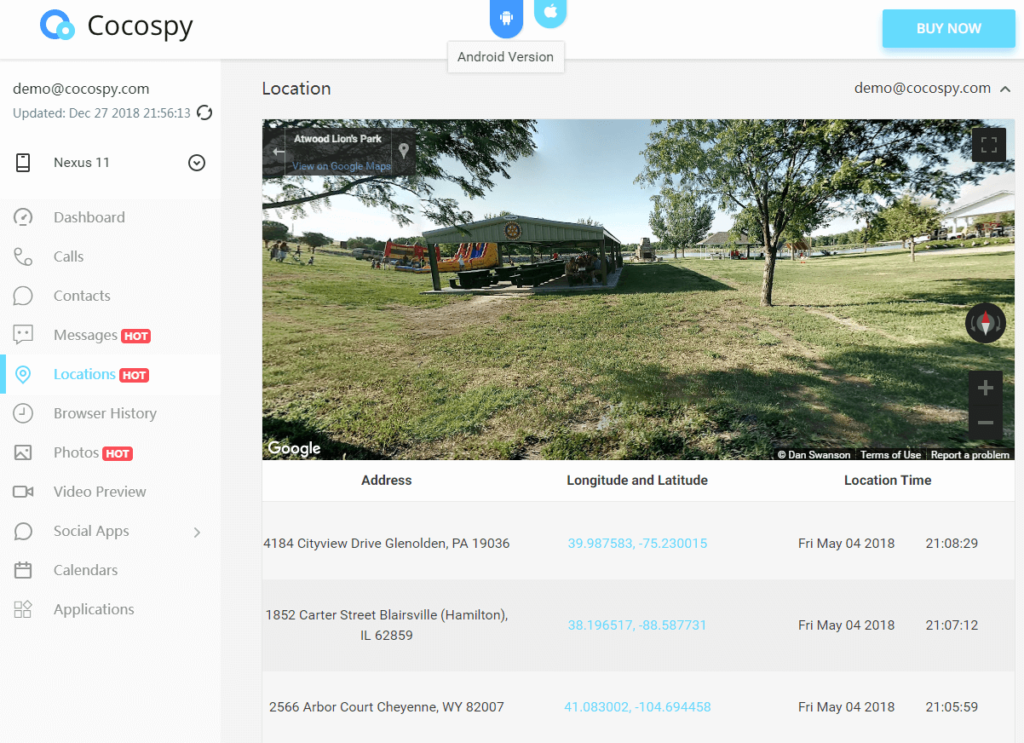 Also, it provides a geofence feature that sends notifications when your spouse crosses a set boundary. It can notify you when your spouse leaves the office. 
With Cocospy, you can also spy on your spouse's calls and contacts. It allows you to know who he/she is in contact with. Also, you can spy on their browser activities. The features of this spy app let you spy on almost any aspect. 
Also read: Eight Cool Gadgets That You Can Gift.
Conclusion
Spying on your spouse's messages is one of the ways you can establish if he/she is cheating. Spy apps provide the easiest way to spy on your spouse's messages. Check out Cocospy it is a reliable spy app for Android and iOS.