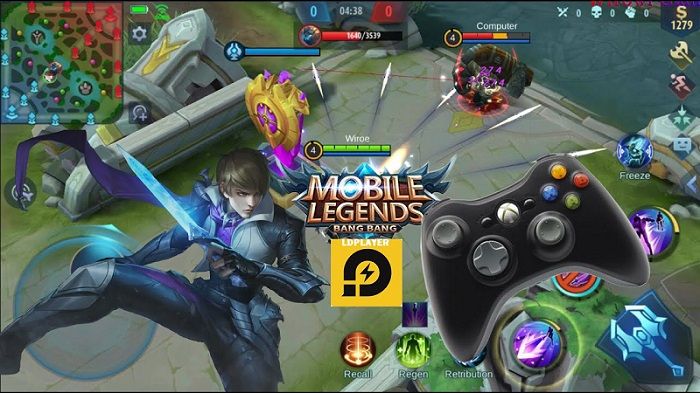 Action games always remained at the top of the video games niches. There are hundreds and thousands of action games available across the internet, but choosing any one of them is one of the hardest tasks. Well, if you are looking for an ideal game to have a good shooting time, then you must be going for Mobile Legends: Bang Bang. This game is one of the top-rated games on the Google Play Store that comes with tons of fantastic features.
To play this game, you need to have a smartphone with the right specifications. In case you are a lack of good phone or not love to play games on a touch screen, then you should be reading this article till the end. Today we are going to share details through which you will become able to run Mobile Legends: Bang Bang on PC by using a popular Android emulator called LDPlayer.
Mobile Legends: Bang Bang Overview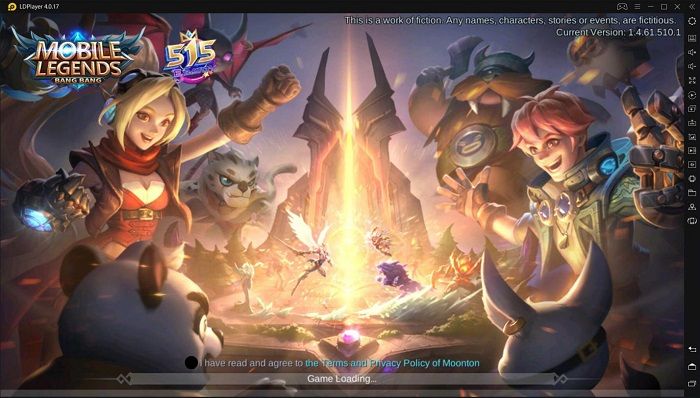 Mobile Legends: Bang Bang is an online multiplayer battle arena game that was released in 2016. A hard-working team of a popular game development company, Moonton, is working behind this project. This game got huge fame in Southeast Asia in a small period of time. Later, Mobile Legends: Bang Bang was spread in the entire world, and now, it is one of the best action games available on the internet.
Mobile Legends: Bang Bang features a great storyline that is a desire of every player. Each match of the game carries two different teams that fight against each other. The main objective of the game is to destroy the base of your enemy. Not only destroying the enemy's base is enough, but you also have to defend your personal base.
There are three paths, commonly known as top, middle, and bottom. You have to move through these paths in order to attack your enemy because these lanes connect to the base. Each team includes 5 players. Every single player controls a specific avatar which is also known as Hero. You can group the Heroin 6 different roles: Assassin, Marksman, Tank, Support, Fighter, and Mage.
Game Modes
Most of the multiplayer action games feature a maximum of two playing modes, but the interesting thing about the Mobile Legends: Bang Bang is that it features three different game modes.
 This mode is basically a battle royale game mode. You will enjoy a great blend of exploration, adventure, and war in the survival mode. The main objective of survival mode is the last person standing. It means that you have to survive till last by killing your opponents in the match.
This mode features a tower defense strategy. Each match will be divided into two teams. You have to fight against your enemies and also have to save your base. It is the most popular game mode of Mobile Legends: Bang Bang.
Well, this mode is played by a small number of people. It is an interesting one, but not the famous one. This mode is also known as auto chess, where you have to place chess-like elements on a grid-shaped battlefield.
Graphics and Mechanics
As we all love to play games that have good eye-catching graphics, so the Moonton has used the exceptional palette for designing this game. You will find a big bunch of high-quality colors in Mobile legends: Bang Bang. Coming to the weapons and other game items, you can easily notice them while playing the game because the developers have worked really hard to make these elements noticeable in the game.
Characters or avatars are the main factors of the game. No doubt, every character is shaped very well and also filled with perfect colors. Indeed, graphics are one of the main reasons behind the popularity of Mobile Legends: Bang Bang.
Is it possible to play Mobile Legends: Bang Bang on PC?
Many of you would be thinking that Mobile Legends: Bang Bang is available for only Android and iOS operating systems, then how can we play it on PC? Of course, it is impossible to play Android games on the Windows operating system, but you can run Mobile Legends: Bang Bang, just because of the LDPlayer.
LDPlayer is one of the best Android Emulator that will help you out to play Mobile Legends: Bang Bang successfully on your PC. Some of you would be familiar with the LDPlayer, but in case you are hearing this word for the first time, then you must be reading the next part of the article carefully.
What is LDPlayer and why it is the best choice of Gamers?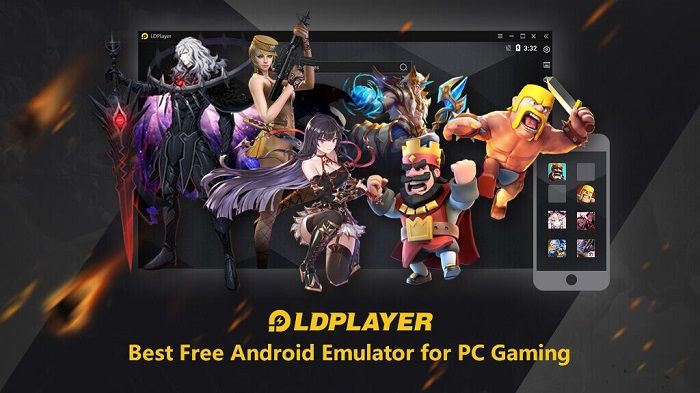 LDPlayer is a free-to-use Android emulator that comes with a stunning interface and all the advanced features to help you to play Android games and applications on Windows. By installing LDPlayer on your computer, you will get complete access to the Google Play Store through which you can install as many applications you want. To use this Android emulator, you don't need to learn anything special, it is easy to use.
To run LDPlayer successfully in your system, you should be comparing your system capabilities with the following specifications:
Intel or AMD CPU Processor x86 / x86_64
Windows XP XP3 / Win7 / Win8 / Win8.1 / Win10
Windows DirectX 11 / Graphics driver with OpenGL 2.0
Minimum 4GB of system memory (RAM)
Minimum 36GB of free hard disk space
Hardware Virtualization Technology (Intel VT-x/AMD-V) enabled in BIOS
How to install LDPlayer and Mobile Legends: Bang Bang in PC without facing any error?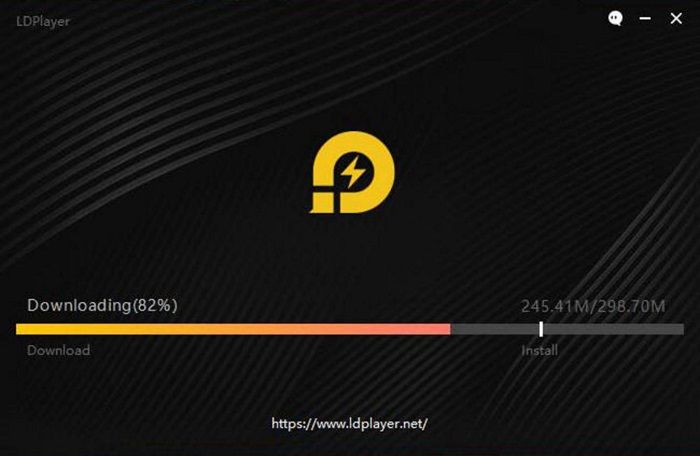 Installing LDPlayer and running any application is not a big deal. Just follow these instructions carefully to play Mobile Legends: Bang Bang on PC:
Visit the official website of the LDPlayer and download the setup according to your processor.
Don't go for the third-party website to download this software because there are risks of viruses.
After downloading the LDPlayer, now, it's time to install it on your PC.
Before installation, check the system requirements, whether they are complete or not.
If some of the software is missing from your disk, such as DirectX11, then firstly download them.
Once the LDPlayer has been installed, now you will be able to open Google Play S
Download Mobile Legends: Bang Bang and install on your PC.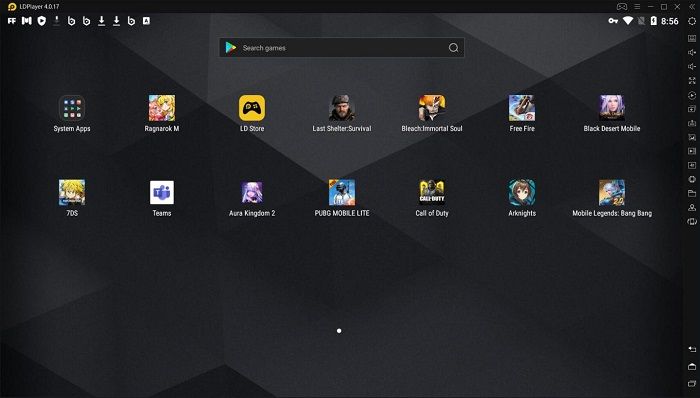 Don't worry about the operating system because LDPlayer has converted it into Android.
Now, open the game and start playing.
Before continuing to the gameplay, adjust the mouse sensitivity to avoid controlling problems.
The errors may occur in your PC due to the lack of DirectX or any other driver. Complete the requirements before installing LDPlayer if you don't want to face any kind of issue.
Ideal PC Specifications for running LDPlayer and Android games:
Buying a PC is a more difficult task as compared to buying a smartphone. If you are looking for a perfect PC to install LDPlayer, then congrats, you don't need to spend a lot of money. Here are the ideal specifications of a PC to run all of the applications successfully, including LDPlayer.
A hard disk should contain at least 100 GB of free space.
A processor must be Intel at least i5 7500 or the latest.
The RAM size should be 8GB.
Graphics Driver should be NVIDIA GeForce GTX 750 Ti and better
Conclusion:
In this article, we have discussed a popular action game, Mobile Legends: Bang Bang in detail. We have touched the gameplay, graphics, and modes of this game deeply through which you can understand the central theme. By continuing in the article, we have also shared a secret to run Mobile Legends: Bang Bang on PC by using LDPlayer.
LDPlayer is one of the best Android emulators that help you to access the Android operating system on PC. It is totally free to use, and you should be choosing it as your next gaming partner.